BEHIND THE MUSIC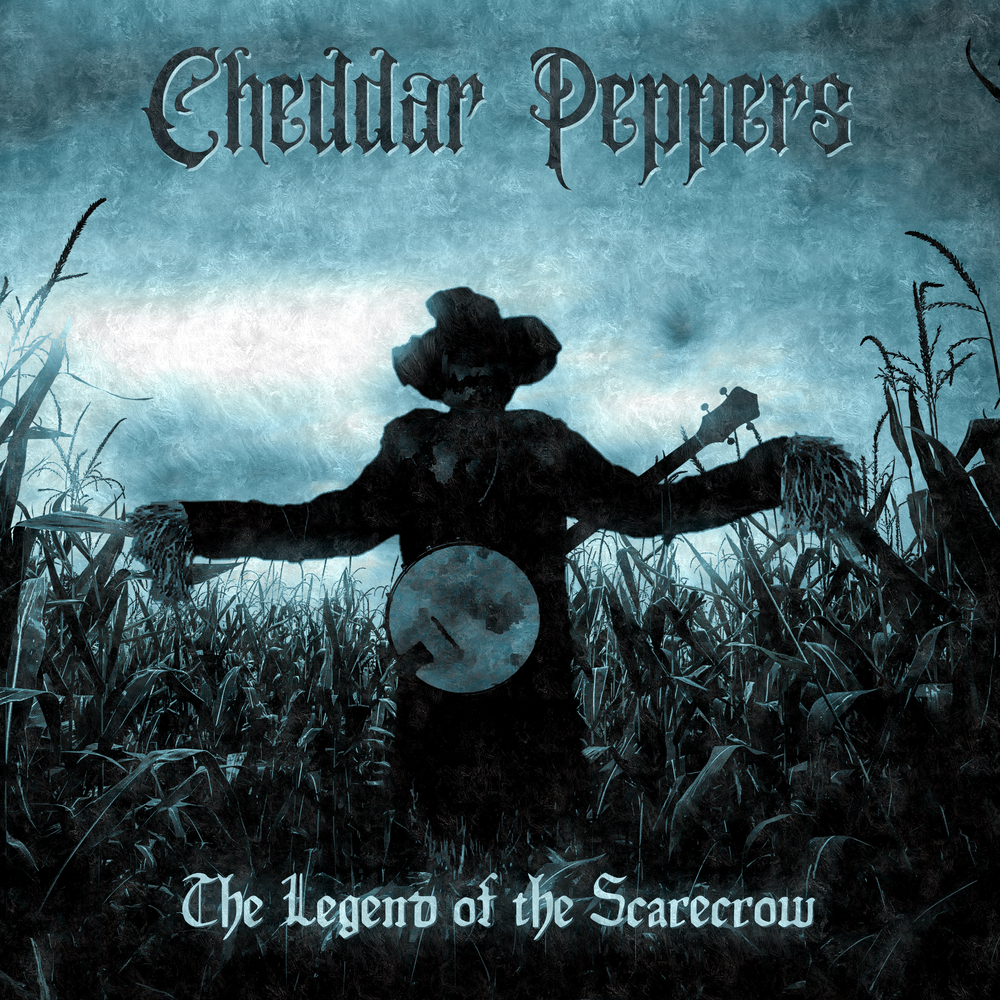 This song turned out totally different from where it started.  The original first verse appeared to me out of nowhere.  I never wake up and say to myself, "today I'm going to write a song".  It doesn't happen that way for me.  If I were to sit down with the intention of writing a song without already having a concept in mind... it would turn out to be a very long and frustrating day.  Been there, done that.  I gave up writing that way many years ago.  Now, I wait for the subject to present itself to me.  I don't go hunting it down.  I like for the process to occur organically.  It's a rare occasion for a song to come to me all at once (Coleman Cooler was one of those rare occasions).  A majority of the time songs comes to me as bits and pieces.  I write down the information once I receive it, then I put it away where it will lay untouched until more information comes in.  These songs sometimes take years.  Recently, I released a song called 'Judge and Jury' for my rock project (Rebelstökk).  Those lyrics started over twenty years ago.  That's an extremely long time to write a song, however, there were long periods of time where I never touched it.  Sometimes years would pass before anything regarding that song would pop inside my head.  Music compositions are of no interest to me until I am 100% satisfied with the completed lyrics.  It can be a long-drawn-out process, but this formula works for me.  I don't want to force or rush a song into development.  I'd rather the songs grow and transform naturally.
There's a lazy ole coon dog
Who knows a crazy Maine Coon cat
And the cat knows a gloomy mouse
Who knows a jolly pig that's fat
That was the original first verse of what would become 'The Legend of the Scarecrow'.  There were four (or maybe five) verses that describe a few of the animals living on the farm.  I do my best to document the lyrics as they come to mind.  More often than not, the words come at the worst possible time (while driving down the road, laid back in the chair at the dentist's office, or even in the middle of a conversation).  I write them down as soon as I can.  Sometimes I wake up in the wee hours of the morning believing that I have somehow managed to wrangle the perfect lines to a song straight out of my dream.  But I usually convince myself that my sleep is way more important than getting up and scribbling down a bunch of words on a scrap piece of paper.  Besides, I can do it in the morning when I get up.  I won't forget... I have a great memory!  Hours later, the alarm clock sounds and whatever I was supposed to remember has all but vanished from my head.
The earlier development of 'The Legend of the Scarecrow' was reading more like a children's book rather than a country song.  The original star of the story was a wise ole owl and not a scarecrow.  The lyrics had become considerably lengthy and I had to edit and condense everything down.  Somewhere along the way, the owl disappeared from the story and the spotlight seemed to be shining on the scarecrow.  Then out of nowhere, the thought of hanging a banjo around his neck came to me and just like that, a new song was born.  Maybe one day, I will salvage the original lyrics that brought life to this song and write my first children's book.
The fat pig knows a naive rabbit
Who's friends with a clever red fox
And the fox knows a ruly rooster
Who stands guard over his flock
I was born and raised in the city, but both my mom and dad grew up in the country.  So, I had plenty of aunts, uncles and other relatives that exposed me to the country lifestyle.  I used to help one of my uncles on his farm, from time to time, when I was a kid.  I will never forget helping him dig rice levee gates.  That was extremely hard work (all hand dug, no machinery).  After a while, it felt like my back was going to break.  Every muscle in my body would quiver and my hands and fingers were on fire from gripping the shovel handle all day.  We had mosquitoes back home in the city, but they were nothing like the ones out in the country.  I'm not sure what the world record for the biggest mosquito on the planet is, but I'm guessing the ones at my uncle's were pretty darn close.  Years later, I remember donating blood at the American Red Cross and the nurse asked me if it was my first time to donate blood.  I remember telling her no and that there were probably a few hundred mosquitoes flying around my uncle's farm that were still surviving off several pints of blood that I had donated years ago.  Those things were huge!  And if swatting hummingbird sized mosquitoes wasn't enough, you had to keep an eye out for snakes.  Usually, by the end of the day, I was physically and mentally exhausted.  But I made a lot of good memories.  My favorite time to help Uncle J.V. was during the fall when we got to burn off the fields.  He would hook a chain around an old tire and set it on fire.  I would then drag the thing around while riding a 3-wheeler through the fields.  Then later, we would set on the back of his tailgate and watch the whole thing burn through the night while kicking back cold bottles of Coca-Cola under a starry sky.  It was a beautiful sight to behold.  My appreciation for the moon and stars started all those years ago, right there on my uncle's farm.  I cherish those memories of bonding with him, listening to his stories and learning what I could about him and his life.    
And the rooster knows a spry horse 
And the horse knows a Holstein cow 
They mingle with the goats and sheep 
When they hangout in the corral
Even though I was born and raised in the city, I always felt as though I was a country boy at heart.  As a youngster, I loved fishing, being outdoors and visiting with my relatives who lived out in the country.  Once a year my mom, dad, sisters and I would make a trip to the Arkansas State Fair.  The rides and the food out on the midway were always a big hit with the crowds, but for me, the rodeo was the star attraction.  I enjoyed walking through the stables and seeing all the prize winning livestock.  And now, every fall my wife and I load up the kids and take a short one hour drive just to get lost inside a giant corn maze and spend some quality family time making a few memories together on a quaint country farm.  It's all of those years of accumulated memories that spark my imagination to write songs like this.
They all live out in the country
On a quaint farm with fields of corn
And there's a dreary lookin' scarecrow
Who stands all withered and torn
I enjoy the process of watching these songs evolve the way they do.  When I wrote the first couple of verses, I never knew this song would end up being about the scarecrow.  Nor would I ever had guessed that he would come to life and play a banjo.  I finally had the perfect excuse to showcase one of my favorite instruments, even though it's not one I play.  Plus, how often do we get to hear a banjo blazing through a solo and stealing center stage from the lead guitar?  I remember a time when the banjo disappeared from mainstream country music.  It seems like now when you hear a song that has one, more often than not, it's pretty much being played as background filler.  I love the sound of a banjo and I try to use it in my songs when I can.  I was so thrilled when the thought of having the scarecrow play one came to mind.  The movie Deliverance gave people a reason to runaway from the sound of a banjo.  It is my hope that 'The Legend of the Scarecrow' will give them a reason to run toward it.
Music's comin' from the cornfield!
Tim
To see the lyrics and listen to The Legend of the Scarecrow, click here.