BEHIND THE MUSIC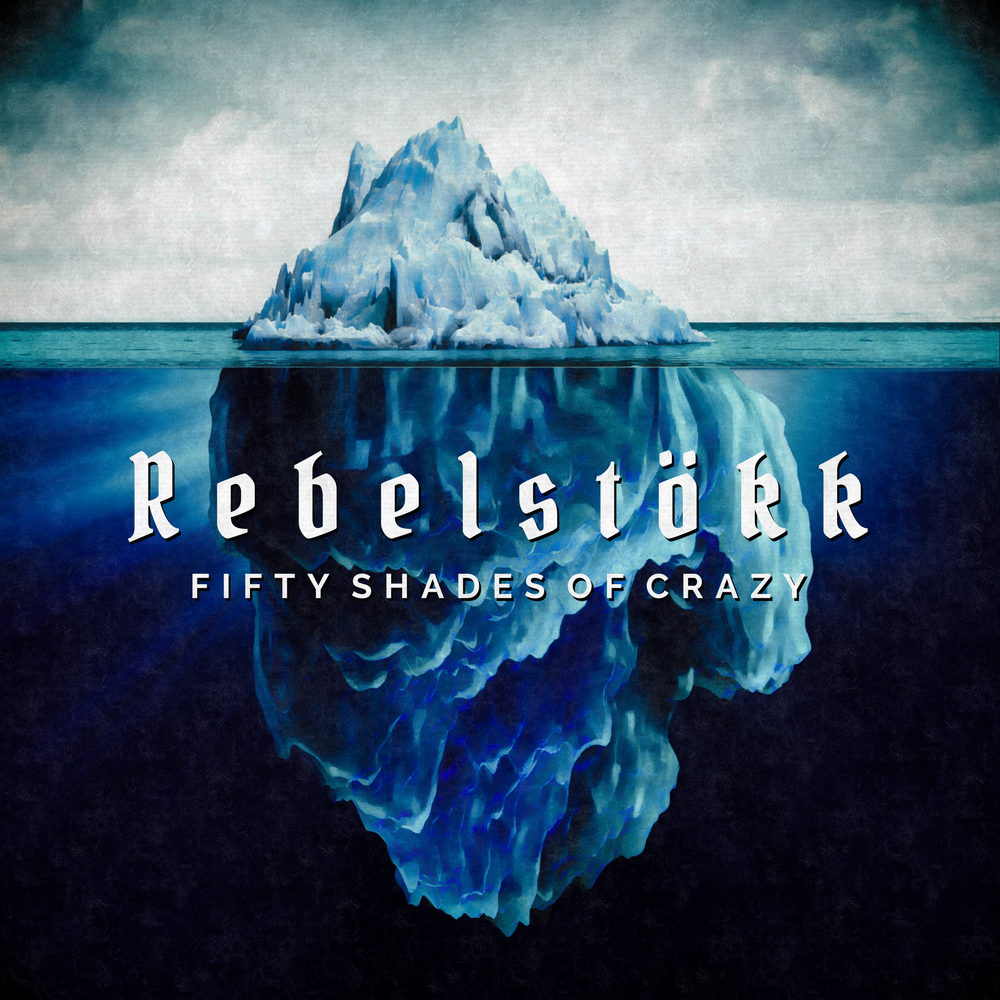 One of my favorite quotes of all time comes from financial genius Warren Buffett, "invest in businesses any idiot could run, 
because someday one will".  Not only is he one of the wealthiest people on the planet, he may very well be one of the wisest.  'Fifty Shades of Crazy' is somewhat of a continuation or perhaps a bizarre parallel to my song 'Judge and Jury'.  The belligerent and befuddled captain mentioned throughout could be about any number of people that have some sort of control, influence or power over our lives.  It could be a parent, a boss, a friend, a husband, a wife, perhaps a politician or any type of leader.  Often in life it is easy to get comfortable and somewhat relaxed in our normal day to day routine.  We have people in power making decisions that affect various aspects of our lives.  Most of the population is completely blind to what's actually going on behind the scenes.  While we are relaxing up on the sundeck or tucked away in our cozy little cabins, someone else is charting a course that will determine our next destination.  As easy as it is to become ignorant to the trust we've bestowed in the hands of others, they too will often take for granted the amount of responsibility placed upon them.  You can't always assume that some random Joe Blow has your best interests at heart.  Unfortunately, this world is full of idiots.  Just turn on the news and you will see an abundance.  We might experience a shortage of toilet paper, hand sanitizer or even witness grocery stores left with depleted shelves, but rest assured... we will never be out of stock over in the idiot department.
I have always been infatuated by icebergs.  Mother Nature is, without a doubt, full of extraordinary wonderment.  These frozen floating giants are among my favorites.  While writing this song, the concept of using an iceberg to represent the danger lurking in the fog sparked my imagination.  The fact that as much as 90% of an iceberg remains hidden beneath the water's surface, while only as little as 10% is visible above, I find extremely intriguing.  Studies conducted by neuroscientists have determined that the human brain operates in much the same way.  Similar to an iceberg, our minds are comprised of two parts: the part that is visible (above the surface) and the part that is hidden (below the surface).  Instead of a water line separating these two parts, we have an imaginary line of consciousness.  The visible 10% being our conscious (intentional / choice) and the hidden 90% being our subconscious (unintentional / no choice).  With the conscious mind making up less than 10% of our total brain function, that leaves the subconscious responsible for a whopping 90% percent of total brain function.  An impressive statistic, yet somewhat frightening. 
Wake up, watch out, danger looms like a fog  
All logical reasoning incoherently hazy  
This ship's off course in an iceberg field  
The captain's belligerent and his eyes are glazy  
Seize the moment, take control, this is your life  
Open your mind, stop being so lazy  
The crew jumped ship while you were sleeping  
Your befuddled captain is fifty shades of crazy 
The lyrics for my other song 'Judge and Jury' are written from the perspective of someone in power.  A controlling person who is pulling all the strings and making life-changing decisions on behalf of others.  This time around, 'Fifty Shades of Crazy' addresses the observations of someone who is on the outside looking in.  A concerned bystander with the ability to look beyond the smoke and mirrors.  Someone with insight and a clear understanding of what dangers may occur due to the consequences of actions.  Our judgement of other people's character and the way they portray themselves to us could also be compared to that of an iceberg.  Not everything you see is what it appears to be.  What's hiding beneath the surface could be equally important, or perhaps even more important, as what is being displayed on top.  Do our elected officials really have our best interest at heart?  Are they telling us one thing, only to turn around and do just the opposite?  Who is more important in their eyes: Someone on the other side of the country who they've never met that may or may not be registered to vote?  The big corporations making annual contributions to go toward their next reelection campaign?  Or maybe all the lobbyists roaming about our government halls on a daily basis trying frantically to influence anyone within arms reach?  What's actually going on here?  Are we being played?  How well do we genuinely know these people?  Then again, is it even possible for anybody to truly know anyone?  As much as we might try to convince ourselves on how well we think we know someone, we can never know that person as well as we think we do.  How can we be so confident in believing we know other people on such a level, when in fact we don't even know ourselves?  These are the thoughts I ponder, just prior to placing an aspirin on the tip of my tongue, then washing it down with a swig of water at the request of my pounding head.
Don't dwell on the past, tomorrow offers new hope  
Learn from mistakes and turn the bad into good  
Just remember anyone can sign up for captain  
But that doesn't mean that everyone should
I don't believe it is necessary to suddenly become overly paranoid to where we grow suspicious of everyone we come in contact with.  I also do not believe we should be carelessly walking around with blinders on and become ignorant to the world around us either.  I wrote this song merely as a reminder to proceed through life with caution and be aware of your surroundings, but not to the point that it consumes you.  Take, for example, mirrors on cars.  Those mirrors are placed there as an added tool to give us some insight to what we normally would not be able to see.  If we were to focus all of our attention on the rear-view mirror, we would lose sight on what is in front of us, thus causing potential danger to ourselves and anyone else in our path.  There is a fine line between ridiculous paranoia and sensible caution.  There's no need to fret... we just need to remind ourselves to stay informed and be alert.
Seize the moment, take control, this is your life!
Tim
To see the lyrics and listen to Fifty Shades of Crazy, click here.