BEHIND THE MUSIC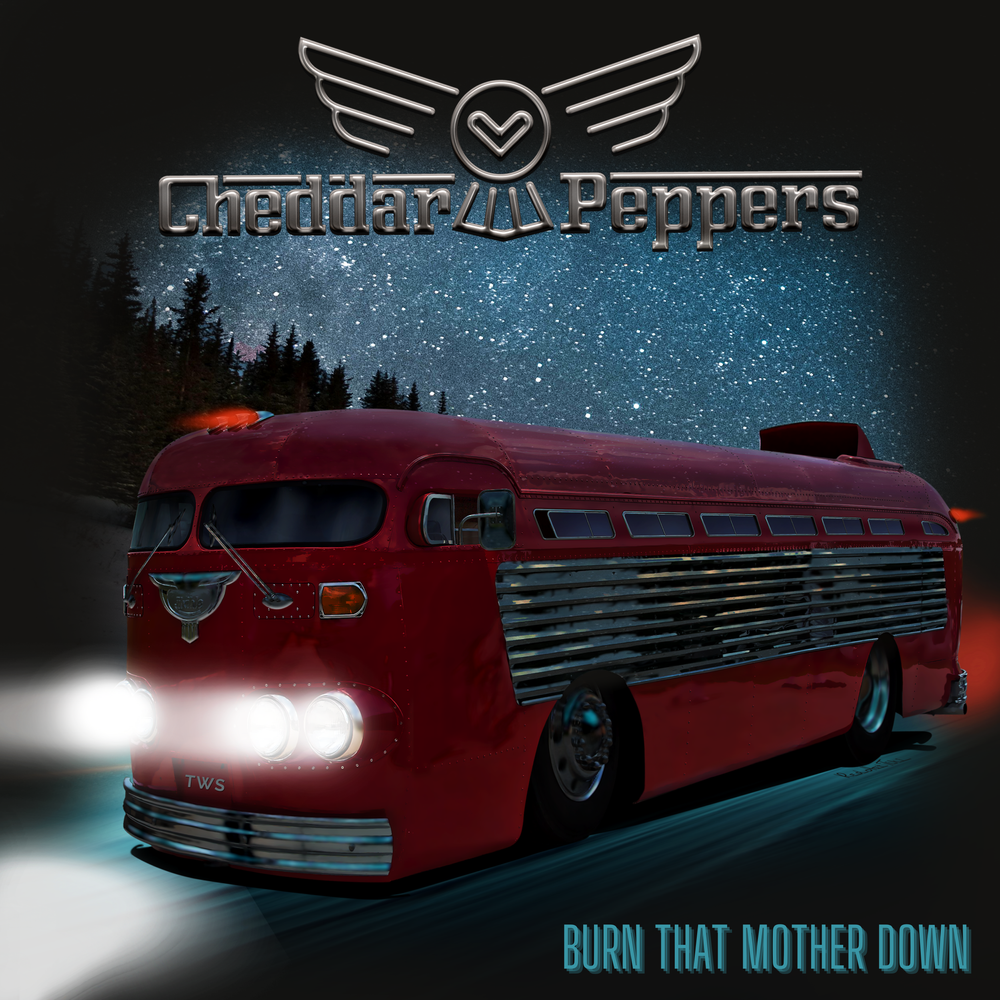 In some of my previous "behind the music" stories, I have mentioned how some songs can present themselves at the most inopportune times.  The first verse of Burn That Mother Down came to me as I was sitting inside my kayak with both hands gripped around a paddle, while floating down the Buffalo National River in Northern Arkansas.  Well, to be accurate, I was actually paddling up river.  And going against the river in mid-autumn with strong wind gust racing down mountains from both the port and starboard sides, while pushing against the bow, is no easy task.... at least not for this old geezer.  For the better part of a week, I had been listening to ZZ Top over and over.  Sometimes, I go through these little spells where I find myself fixated on one particular band or artist.  I'm like an addict that just can't seem to get enough.  So, I'll shut everything else out until I get my fix.  That week just happened to be that little ol' band from Texas.  I have been a fan as far back as my junior high school days.  Back then, I was oblivious to all the innuendos and X-rated metaphors.  I remember one of my mom's friends asking me one year, if there was anything she could get me for Christmas.  The first thing out of my mouth was, "a 45 of ZZ Top's Pearl Necklace".  Apparently knowing the song on a much deeper level than I did, she looked at me with eyes resembling those of a deer in headlights and responded, "Timmy!  Your mother would kill me if I bought that for you!".  She told me it meant something dirty, though I hadn't a clue what she was referring to.  I remember begging and pleading for her to tell me, but she wouldn't.  She said, "tell your daddy to listen to it and he can explain it for you".  The thought of that makes me chuckle now.  I don't remember when or where I was when the light bulb finally went off in my head, but I do remember thinking, ohhh! okay... that's what she was talking about.  Oh wow, that is dirty!  Meanwhile, back in my kayak, I'm floating on what was the first National River to be designated in the United States.  A simply breathtaking 153 mile long awe-inspiring majestic piece of real estate.  Nature at its finest!  ZZ Top was still ringing in my ears.  I had just listened to Just Got Paid on the drive up and was still humming the tune inside my head, "I just got paid today... got me a pocket full of change".  Fast forward a couple of hours later, I'm in my kayak and out of nowhere I began singing...
Loaded up in Nashville
Hammer down, gotta beat the clock
I said, loaded up in Nashville
Hammer down, gotta beat that clock
We gotta keep this bus a truckin'
To make it to the show down in Little Rock
Now, I had no way of documenting what was sporadically reverberating from my mouth.  The only thing I could do was to keep repeating it to myself.  I would have to continue mumbling those lines over and over until it was embedded in my brain.  As I focused in on each word, the story played out in my head.  I could see the bus.  I could see the wheel coming off and rolling down the highway.  I could see the mile marker sign, the overpass, the exit, the truck stop, the diner, the mechanics.  It was like a movie playing out in front of me.  There was a sense of urgency with the guys in the band to get back on the road.  I could see them constantly checking the time and stressing over whether they would make it to the show or not.  I imagined the cheers of joy when the bus backed out of the garage and pulled around to the front of the truck stop.  I could hear the sound of the bus door closing, followed by the grinding of gears as the driver eagerly released his foot from the clutch.  I envisioned the boys in the band gathered around in the galley drinking beers, laughing and having a good time.  Then, one of them cracked open a guitar case and strapped a 12-string acoustic around his shoulder.  Everyone felt inspired to pitch in and help write a song to commemorate the moment.  They passed around a notepad and each of them took turns jotting down lyrics and scribbling ideas for the composition.  I could imagine the excitement on the bus growing with each passing mile.  As the band got closer and closer to their destination, they knew tonight's show would be special.  It would be one for the books!  There was a charge of energy in the air as the bus crossed over the Arkansas River Bridge.  The skyline of downtown Little Rock was beautifully illuminated, and the reflection on the water below was mesmerizing.  As the bus pulled up to the venue, they were greeted by a small crowd of cheering fans who had gathered in the parking lot for a pre-concert tailgate party.  With a few quick sighs of relief and a round or two of high fives between the band members and bus driver, the door to the bus slowly opened revealing each of them one by one as they graciously waved to the crowd before sprinting off to their dressing room.
I made subtle changes to the lyrics, here and there, while tucked snuggly in my sleeping bag inside a tent under a star-filled sky.  I changed words like loaded up in the first line to rollin' out.  I used steel horse as a nickname for the bus in one verse, just to keep things fresh (special nod to Bon Jovi).  One of my all-time favorite country music songs as a kid was East Bound and Down, by the late great Jerry Reed.  When it comes to songs about driving and being on the road, I can't think of a better feel good, road trippin', country thumpin' song than that one.  I intentionally made use of the word "son" a couple of different times with the sole purpose of paying tribute to the Bandit's best friend, Cledus "The Snowman" Snow.  Growing up, there wasn't nothing better than watching Burt Reynolds and Jerry Reed together in Smokey and the Bandit.  In 1977, it was the second highest grossing movie of the year.  The number one spot, Star Wars, of course.  But for this kid, I would much rather choose an actual flying Trans Am over a plastic spaceship model suspended by a string in front of a blue screen any day of the week.  Exactly eight years later, I was fortunate to be handed keys to a brand new 1985 Pontiac Firebird Trans Am as a graduation present from my parents.  I loved that car!  I used to wash it so much that my dad would tell me, "you're gonna wash the paint off that thing".  I think I thought I was the Bandit.  While away at college, I was stupid enough to do some bootlegging back and forth across county lines, but fortunately was smart enough never to attempt jumping that beautiful Firebird over anything.
The bus that had originally came to mind while this whole thing was playing out in my head was that of a sleek, modern and very plush Prevost style luxury motorcoach, as used by many rock bands and various other artists while out touring across the country.  In the past, I have always done my own album cover art, but I knew that this one was outside my realm of expertise.  So, I went online and began searching for artists that specialize in automotive art.  I found some really cool stuff by some very talented people, but the majority only did cars or trucks, and there were a few others who did motorcycles.  Though I thoroughly enjoyed browsing through all the unique works of art and learning about artists I had never heard of, I exhausted countless hours of research and ended up empty-handed.  I was almost ready to throw in the towel and come up with a totally different concept for the cover art when I stumbled across French artist Philippe Berne's website.  This guy had taken an old '50s Flxible Visicoach and chopped it into the raddest badass bus imaginable.  I immediately contacted Phil to see if he would be interested in doing something for me on my album cover, and luckily for me... he agreed.  He would provide the bus and background illustration, while I would take care of adding my own logo and texts.  Phil exceeded my expectations.  This is without a doubt, the absolute perfect bus to represent this song.  Even though it isn't the modern luxury motorcoach that I had envisioned when those lyrics first came to mind, I think the artwork does a great job of paying tribute to that little ol' band from Texas who had mysteriously influenced me to write this song in the first place.  If ZZ Top were ever to have an album featuring a bus on the cover, I believe the make and model of this one would be pretty darn close.  I am so pleased with the way things turned out.
So, a big "Thank You" to Philippe and his Red Hot Tiki website (be sure to check out his work... he has some really awesome looking hot rods and custom cars on there).  Also, thank you Billy Gibbons, Dusty Hill, and Frank Beard for your inspiration and distinctive signature funky blues rock sound that is, ZZ Top.  And last but not least, thanks to everyone who has taken the time to visit my website and for using all the various music platforms to download and stream my songs.  Thank you for supporting independent music.
Hammer down, gotta beat that clock!
Tim
To see the lyrics and listen to Burn That Mother Down, click here.
IN MEMORY OF
DUSTY HILL
1949 - 2021
PHOTO CREDIT
Mixed media by Mal Bray
Artwork based upon an original photo by: Alberto Cabello
https://commons.wikimedia.org/wiki/File:Dusty_Hill_ZZ_Top_BBK_Live_2008_I.jpg