BEHIND THE MUSIC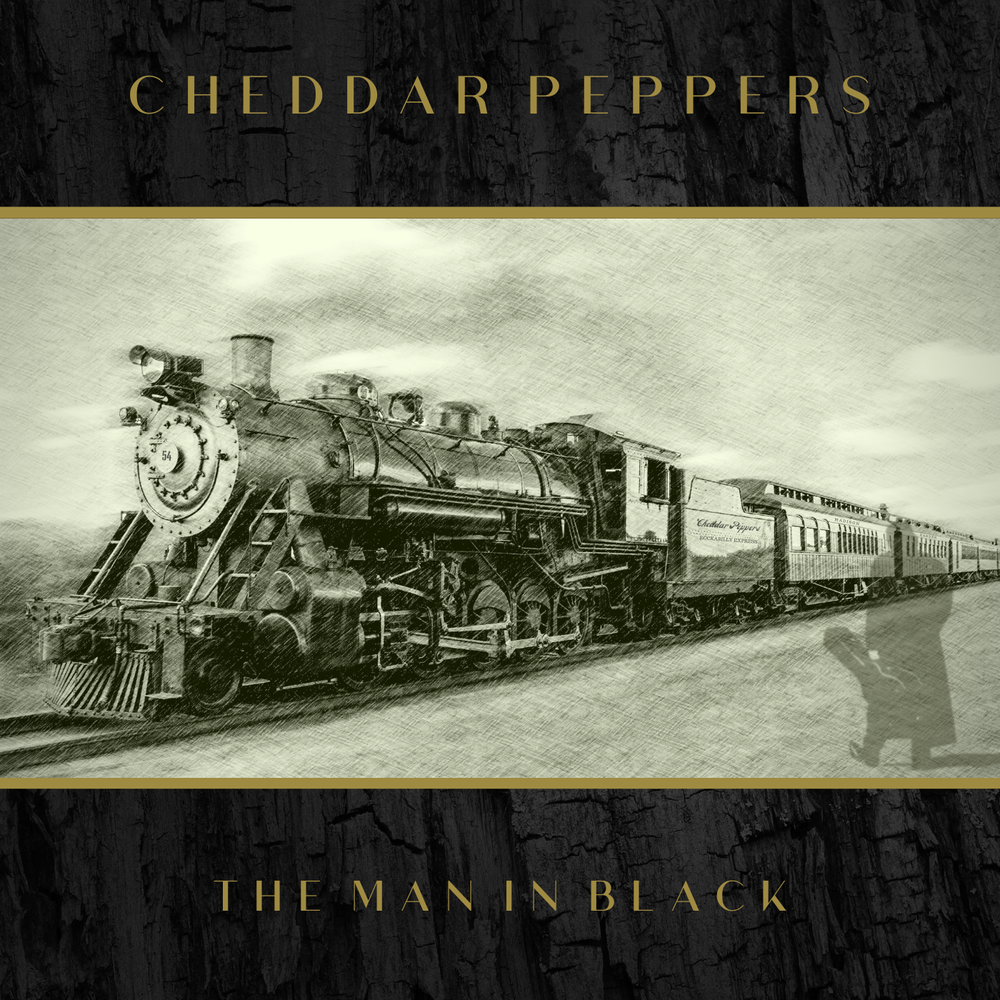 This time around we are revisiting the '50s and paying a little tribute to the birth of the Rockabilly explosion and one of the early pioneers who helped shape the face of both Rock 'n' Roll and Country music.  Johnny Cash remains one of the biggest American singer-songwriters of all-time.  He was inducted into the Country, Gospel, and Rock 'n' Roll Music Halls of Fame (a very rare feat for any artist).  My dad was (and still is) a huge Johnny Cash fan. Growing up, it was like he was part of our family. Sort of like an uncle that never came around. There is even a room at my parent's house called "The Johnny Cash Room". His music is forever etched into my childhood memories. I wrote this song to honor Johnny, not only as a legendary artist but also for the compassionate humanitarian that he was. This song is also dedicated to the beautiful state of Arkansas. For many years, the media has portrayed my home as nothing more than a bunch of backwards, corn-cob pipe smoking, shoeless, snaggletooth neanderthals. Yes, we may have a few morons living among us... but no more than you would find anywhere else. So, here's to Johnny Cash, all of his loyal fans all over the world, and to my fellow Arkansans! I hope you enjoy it!!
Luther Monroe Perkins: Jan 08, 1928 - Aug 05, 1967
Thank you, Luther Perkins!  As many of you probably already know, Luther Perkins invented the signature "boom-chick-a-boom" guitar sound that we all know and love.  He was extremely vital in the development of Johnny's unique sound. Tragically, Luther left the stage forever in 1968 after falling asleep with a lit cigarette.  He was only 40 years old. He will always be remembered as one of the early pioneers of rockabilly music. Had it not been for him, Johnny's music would miss that distinct signature sound that is undeniably recognizable throughout the world.  When you listen to Johnny Cash... always remember Luther Perkins!  
Marshall Garnett Grant: May 05, 1928 - Aug 07, 2011
Thank you, Marshall Grant!  Marshall made his debut, along with Luther Perkins, as a founding member of the Tennessee Two.  He played alongside Johnny Cash from 1954 to 1980, and then reunited one last time on stage with Cash in 1999.  When they first started out, Grant, Perkins and Cash all three played rhythm guitars. It was later decided that Luther Perkins should play lead guitars and that Marshall Grant should switch to playing bass.  Marshall was self-taught and became well known for playing the upright bass, and electric bass guitars. Johnny used Marshall's Martin guitar for many years, both for performances and songwriting.  Marshall Grant outlived both of his friends, Luther Perkins and Johnny Cash.  Unfortunately, he passed away while attending a festival in Arkansas to help raise money to restore Johnny Cash's childhood home. He was a true friend to the very end.
John R. "Johnny" Cash: Feb 26, 1932 - Sep 12, 2003
Thank you, Johnny Cash!  There isn't enough room here to put down, in words, the extraordinary impact that this man left on this world.  If any one person ever deserved to be forever memorialized on the face of a dollar bill, it should be Johnny Cash.  If there were ever someone so grand that their face should be chiseled into the side of a mountain, it should be Johnny Cash. If there was someone who was ever worthy of having a larger-than-life replica sculpted in bronze, then put on display in the world's most prestigious museum, it should be Johnny Cash.  I cannot say enough good things about him. He was a magnificent human being, and I am honored to have been born and raised in the same great state that he was. As I already mentioned, my father was a huge Johnny Cash fan. Johnny was part of my family. Everywhere we went, his music went with us.  Family vacations to the beach, Johnny rode along with us. Raking up leaves in the backyard, he was there keeping us entertained as we worked. He was in our living room on tv via a massive stack of VHS tapes my father had compiled. Every aspect of my childhood, Johnny Cash was always close by. Here in Arkansas there's no bigger star... we all love you Johnny Cash!
Coming down the road in a big Cadillac!
Tim
To see the lyrics and listen to The Man in Black, click here. 
---
Danny Parks, who I mentioned previously in my Coleman Cooler section, appears on this song and gives another phenomenal performance.  Michael Schrimpf does a fantastic job of belting out the harmonica on this tune.  Over the years, Mr. Schrimpf has played keyboards and harmonica for Conway Twitty, George Jones, Loretta Lynn, Ronnie McDowell, Steve Wariner and many other country music legends.