BEHIND THE MUSIC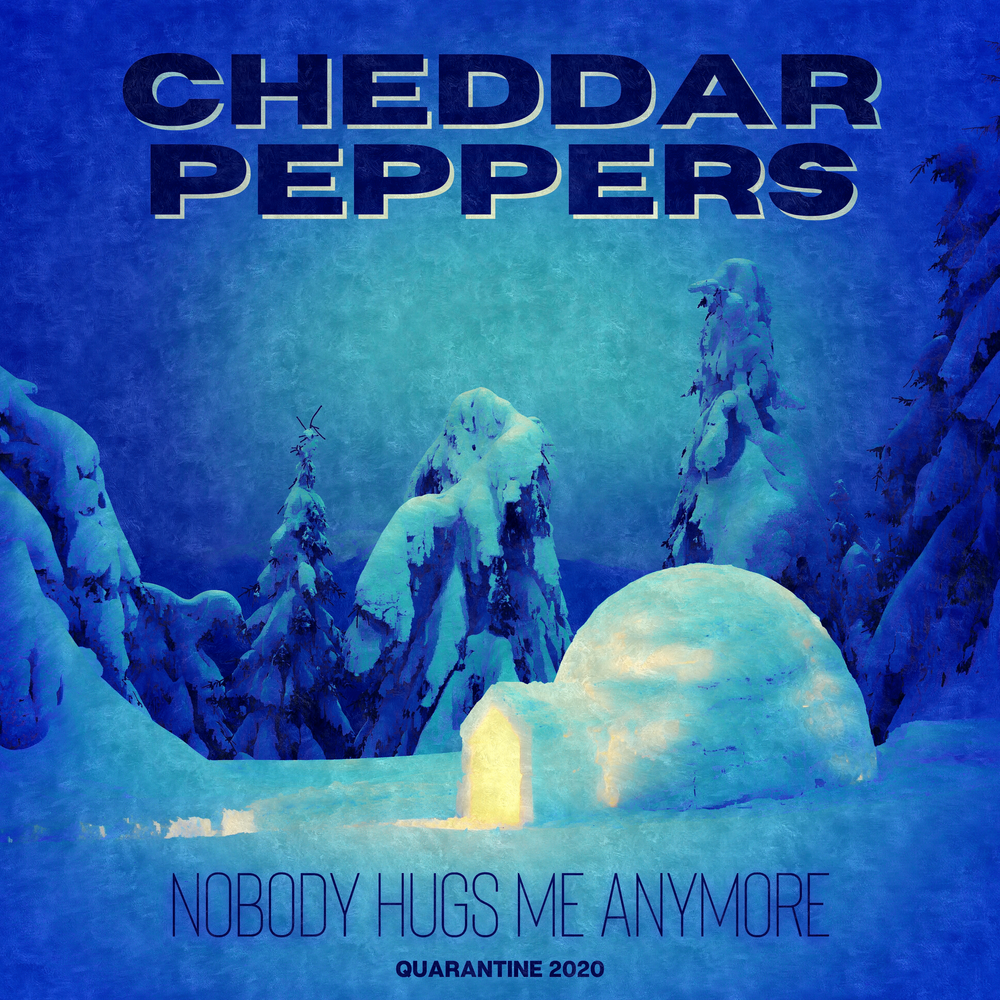 Even though 2020 turned out to be a disastrous sorry excuse of a year, I did manage to accomplish a few things over in the music department.  On the very first day of the year, I released the remastered version of Highly Toxic…Yet Tasty from my 2004 project, Slipping Mickeys.  Then, on Valentine's Day, I released the debut single Cry for my rock project, Rebelstökk.  A month later, I released the single Life's a Beach on my parent's anniversary (March 13th) for my country music project, Cheddar Peppers.  Unfortunately, that was around the same time when the shē-ˈtä-kē hit the fan.  All ears were glued to the news.  People were cancelling their spring break travel plans.  Everyone had suddenly turned into hoarders and were strategizing their next big toilet paper haul.  Not one single person on this planet was thinking "gee wiz, life is indeed a beach".  Nonetheless, it was too late.  There was nothing that I could do.  I had picked the worst possible time in history to release a song.  But we pick ourselves up, dust ourselves off, and jump back on the horse, or so they say.  I prefer to lie on the ground a little longer than the average person… just so I can kick, whine, and feel sorry for myself.
On May 29th (my son's birthday), I released the second Rebelstökk single Judge and Jury.  Moving on to August, I released another Cheddar Peppers song, Summer Lovin' Good Time (on my wife's birthday) and also one more Rebelstökk song called Fifty Shades of Crazy (on my oldest daughter's birthday).  Then, just in time for the autumn equinox (which fell on the same day as one of my niece's birthday), I released Grandma Loves to Dance (also country).  In October, I harvested yet another Cheddar Peppers song called The Legend of the Scarecrow which was released on Halloween (the scariest day of them all… my wedding anniversary.  Learn more about that fateful day here).  My final song of the year, Nobody Hugs Me Anymore, was released on the winter solstice, and is about the isolation that 2020 subjected us all to.  Isolation from our friends and family, isolation from school and work, isolation from some of our favorite restaurants, the places where we enjoy hanging out, the vacations that we anticipate months in advance.  All aspects of our lives have been affected by the changes brought on by Covid.  Before all of this madness began, social distancing was two words we had never used in conjunction with one another.  Our lives have been impacted and our day-to-day routines have been abruptly interrupted.
Ever since March, quarantine songs have been coming out of the woodwork.  No doubt, some were brought on by boredom and perhaps others out of a pure desire to create.  Then there are always the opportunists looking to make a quick buck.  I did not set out to write a quarantine song.  I actually tried avoiding it, even though I was being bombarded with perfectly good writing material.  I never have been a fan of jumping on the bandwagon and doing something just because everyone else seems to be doing it.  My nature is to run in the opposite direction of the crowd.  I suppose that's what introverted people do.  I also tend to find humor in the most unusual places.  Sometimes you gotta look a little harder than you normally would, but it's always there lurking somewhere in the dark.  It struck me as funny, to witness people who I know to be hardcore huggers, being avoided by others in public as if they were walking around with the plague.  The look of confusion in their eyes while being casually rejected from their daily dose of affection at a mere distance of no less than six feet apart.  I would imagine that I would get a similar reaction from one of my dogs or cats if suddenly I refused petting them for the better part of a year.  Under these circumstances, not to mention concealing half a face under a mask, it's probably safe to speculate that six feet apart to a crushed heart is the equivalent to six miles across a steep jagged mountain range.
The song Nobody Hugs Me Anymore found me and not the other way around.  I didn't set out looking for it.  Like a shell on the beach, you either keep on walking or you stop and take a moment to observe what's laying there in front of you.  Sometimes you pick one up only to lay it back down again.  Other times, you hold it in your hand and carrying it further down the beach before tossing it back into the ocean.  On a rare occasion, you stick it in your pocket for safe keeping.  Originally, I did not plan on doing anything with this song, especially considering that it's specifically locked in time to the year 2020.  Looking back, I'm glad I did.  Although it was written with a little tongue in cheek, there is still a layer of sincerity to it.  Years from now, when I look back on the strangest and most bizarre year of my life, I will ponder the obvious; the toilet paper shortage, the constant need for hand sanitizer, disinfecting wipes, face masks, curbside pickup, social distancing, and all the other things associated with the pandemic.  And I most certainly will recall a time when it was okay not to shake hands or to be expected to hug that one person you can't seem to avoid every time you leave the house.
I miss the neighbors and I miss my friends.  Okay, I don't miss the neighbors! :)
Tim
To see the lyrics and listen to Nobody Hugs Me Anymore, click here.