BEHIND THE MUSIC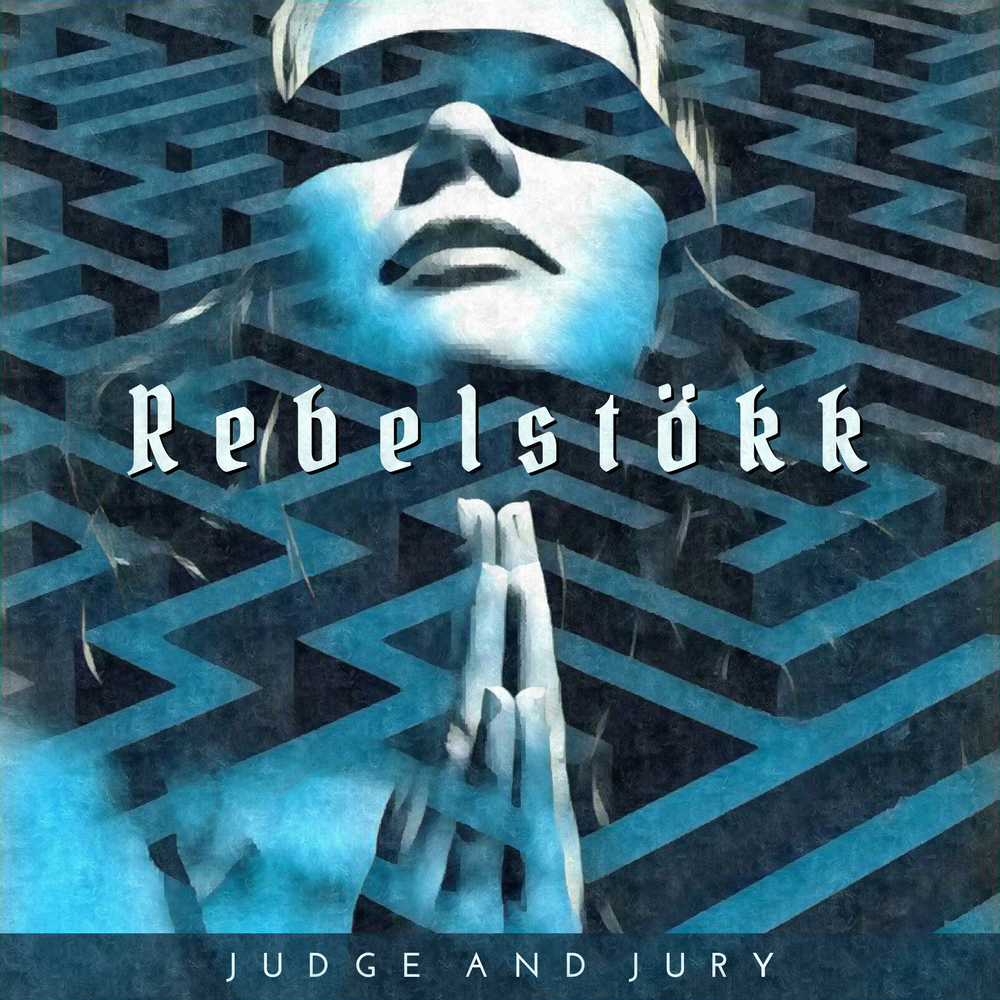 In a nutshell, the concept behind this song is based on a one-sided relationship being sung from the perspective of someone who is dominant and controlling, while taking advantage of a submissive, weaker person.  I have always been baffled how anyone could allow themselves to be subjected to such a humiliating lopsided relationship.  Just as baffling, what is it that makes one feel the need to place themselves above or to look down on another human being?  It amazes me that there are so many people in this world that have such little faith in themselves.  I suppose they feel they are unworthy of making responsible decisions on their own, so they allow someone else to take control of their life and let them make decisions on their behalf.  A strong and confident person should help by showing their support for the weaker and less-confident, and not by taking advantage of them just to boost their own ego.  My advice is, take off the blindfold you have allowed to be placed upon yourself and open your eyes.  Look around, open your mind and stop allowing others to think for you.  Quit running around haphazardly like a rat trapped in a maze, inadvertently assuming that you are choosing your own direction.  If you want full control of your life, YOU have to BE IN CONTROL of YOUR LIFE.  Whatever obstacles stand in your way, you've got to rise up and knock them down.  Blaze your own path!  Avoid negativity at all costs and start harnessing the power of positive energy.  Anyway, that's my thoughts.  What other people do is their business.  I am merely trying to orchestrate words in a song... not fix the world.   
Somewhere around the year 2000, I had scribbled down lyrics for a song titled, 'I Am Everything You Need'.  While working on music for my other project, Slipping Mickeys, I had decided to cut out the vocals and make an experimental instrumental album instead.  I scrapped all the lyrics, but kept the song titles in place.  Fast forward a few years later, I began working on music for my newest project, Rebelstökk.  The chorus was the very first part of 'Judge and Jury' that I constructed.  I later integrated a portion of 'I Am Everything You Need' into what is now the first and second verses of that song.  I thought the two seemed to pair well with one another.  I needed the music to be just as aggressive as the words.  I chose Dug Pinnick as my inspiration for the "in your face" deep bass drive throughout the song.  I have been a King's X fan since the late '80s.  I still try to keep up with Dug's, Jerry Gaskill's and Ty Tabor's solo projects and various side bands.  They all three are super amazing and extremely talented at what they do.  Not only is Dug Pinnick an extraordinary bass player, he is also a very powerful and soulful singer.  I absolutely love those guys!  So, a big "Thank You" to King's X for all the years of awesome music and for their inspiration! 
The more time I worked on this song, the more I realized that it could be interpreted different ways.  It could be about anyone in a position of power.  In the corporate world, perhaps a CEO or a Board of Directors that value their company only in relation to how well their stocks perform, with no regard for the well-being of their employees.  It could be about a politician or leader, a king or queen.  Any authority figure who might abuse their power.  A religious deity or a cult leader.  Technology has become a very crucial part of our society.  Watching everyone walk around with their faces buried in their smartphones 24/7, social media could be perceived as a controlling force in our lives ("I know how to make you happy and I know how to make you cry").  The list of potential candidates is only limited by the imagination.  While working on this song, the idea popped inside my head about someone who is diagnosed with a multiple personality disorder and perhaps the song chronicles their daily inner struggles of good verses evil.  Ever since then, now when I listen to 'Judge and Jury', I have visions of Norman Bates (from the classic horror-thriller film 'Psycho') engaging in an intense conversation with his dead mother, [insert infamous shower scene sound bite here].  "Mother!  Oh God, Mother!  Blood!  Blood!". 
It's organized chaos in a rat maze!
Tim
To see the lyrics and listen to Judge and Jury, click here.